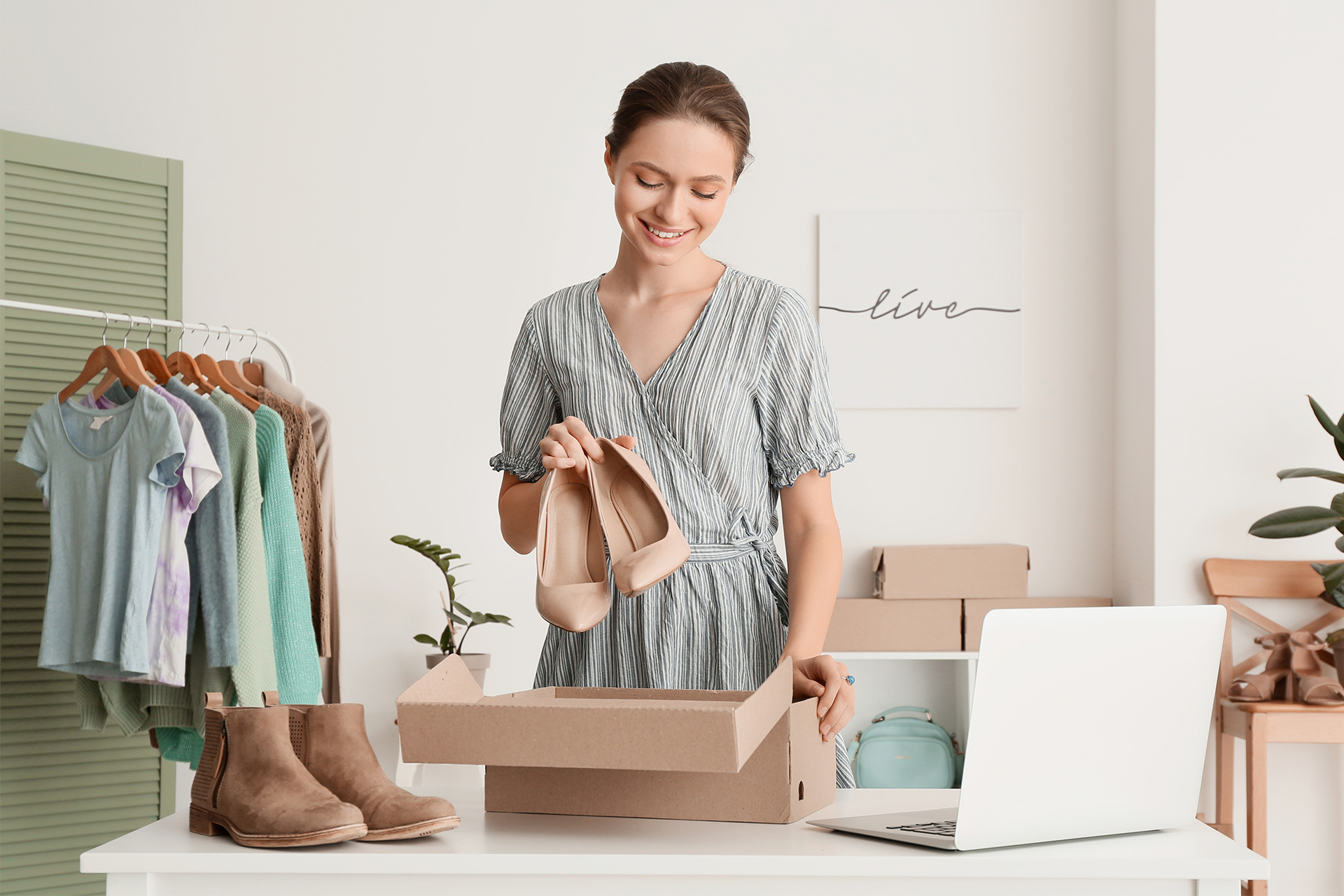 Introduction
The COVID-19 pandemic has drastically changed all economic forecasts for the year 2020. With the closure of international borders and shops, and the isolation of people at home, the pandemic has not only forced many sectors to re-evaluate their economic strategy for the future but has also forced consumers to abruptly change their consumption habits. 
The luxury sector is no exception to the rule. With China and Italy in complete isolation, the luxury market quickly experienced its first losses for several years. Thus, it can be said that even the industry that is not experiencing the crisis has wavered in the face of the Covid-19 epidemic. 
To make up for these losses, luxury houses will have to innovate and adapt their strategies to this new reality. 
I. A RADICAL CHANGE IN CONSUMER HABITS
Lockdown has influenced consumers' buying behaviour by leading them essentially towards two distribution channels: 
local shops

 

and e-commerce (drive and home delivery).

 
New e-commerce consumer profiles 
The large distribution sector that was the first to benefit from these new buying habits. This sector has been able to adapt quickly to the new demands of consumers, especially in France, where most of the food-processing giants " have shown remarkable agility and great reactivity during the crisis, finding new solutions and developing click&collect to get around the logistical difficulties ", according to Marc Lolivier, general delegate of Fevad. 
According to a study carried out by Nielsen on 26 April 2020, the market share of generalist e-commerce on PCG (consumer goods) and FLS (fresh self-service) has almost reached 10% during the lockdown, a gain of more than 4 points (5.7% in 2019, 5.3% in 2018). This success is mainly due to the recruitment of new consumers!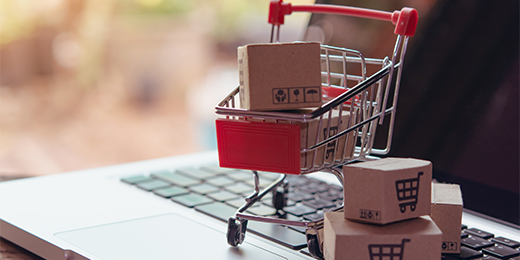 Also, according to Nielsen, in the first week of lockdown, more than 1.2 million additional households tried PCG and FLS online purchases, of which 500,000 were retirees, representing more than 40% of new households trying e-commerce. According to Foxintelligence's e-commerce barometer, more than one in three people who have made a food purchase online since 16 March did so for the first time, the majority of whom were not "digital natives". 
Baby boomers (born between 1946 and 1965) are the target group with the highest penetration, with more than 70% of new online shoppers and 39% of Generation X (born between 1965 and 1980).
II. E-COMMERCE BUSINESSES FACING THE CHALLENGES OF THE PANDEMIC
In order to meet this sudden increase in online orders, food retailers had to innovate quickly. As a result: Auchan.fr proposed time slots for orders (no orders on Wednesdays for example). Others like Carrefour.fr created a virtual waiting list. 
With home office, sales of computer and office equipment have increased fivefold according to a spokesperson for Amazon France. To do this, Amazon had to draw up a list of items deemed "essential" for this period which were delivered as a priority, such as food, maintenance, information, etc. All the rest of the deliveries were postponed to distant or post-lockdown dates. Darty.com and Fnac.com, for their part, gave priority to certain products and certain customers (including carers) while keeping their entire catalogue. 
Contrary to the agri-food retailers, for many non-food cyber-merchants, e-commerce is their only distribution channel and, more precisely, the delivery points at retailers' premises. The cessation of MondialRelay's activity since 17 March has only lengthened delivery times and even blocked others. "This represents about 20% of deliveries" according to François Momboisse (President of Fevad). 
For some, the problem lies in their warehouses. Amazon France unions have complained about the new health security measures. Despite the safety distances of 2 metres between people, some employees have been tested positive for coronavirus. The management of Amazon France has not yet put a figure on this, but the productivity of order preparation has deteriorated: one out of two packaging lines is now operating, due to health measures. The e-commerce site persists but with difficulty. 
Among the merchant sites that have also suffered the full force of traffic restrictions, we find second-hand or luxury second-hand resale sites such as Vinted and Vide Dressing. These retail sites between private individuals have kept their platform open and have even seen a strong growth in traffic. For the Vide Dressing site, since March 13, a 60% drop in transactions has been recorded, compared to "a 30% growth in new registrations, particularly of high-end items" according to the brand's executive director. With most of the population at home, consumers have more time to empty their cupboards and sell clothes online. The main issue is to wait for the return to normal to get their item delivered. 
III. HOW HAS THE LUXURY SECTOR BEEN IMPACTED?
Coronavirus is emerging as a growth lever for e-commerce in general, but also more specifically for the luxury sector. 
Indeed, the virus accelerates the transition from traditional brick and mortar sales to online retail. Consumer habits have been shaken up during the lockdown period. E-commerce has convinced many consumers in all age categories who will keep their new habits after the reopening of the shops.  
The economic consequences of the pandemic are strong and are pushing consumers to have a more reasonable attitude towards their spending. They will therefore tend to reduce their luxury purchases, which will have a negative impact on the industry's sales. 
A geographical impact: Italy and China 
A Bain & Company report noted a contraction of around 25% over Q1 2020 for the global luxury market as a result of the current crisis. Italy is one of the countries most affected by this health crisis. This is having a strong impact on the luxury industry, as many Houses have their headquarters and a large part of their production located in Italy. 
Furthermore, the luxury sector is becoming increasingly dependent on the Chinese market. The study conducted by Bain & Co. indicates that China accounted for 90% of the growth in the global luxury market in 2019. It also estimates that by 2025 the importance of Chinese customers will be even greater than today. Sales in China will account for almost half of global luxury purchases, up from just over a third in 2019. Chinese purchases will be relocated to China, reducing their purchases abroad, while the domestic market will grow. The upward trend of the Chinese market is therefore the opposite of other countries that are in decline.  
The special cases of tourism and watchmaking 
The current crisis is not impacting the different luxury markets in the same way. Luxury tourism is one of the most affected sectors as companies have been forced to close, eliminating all sources of income. Luxury retail is resisting better thanks to e-commerce for the purchase of luxury consumer goods. Within retail, accessories are the least impacted product category, unlike watchmaking, which suffers more.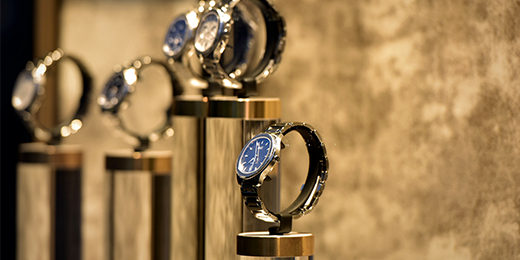 This decline in watchmaking is largely explained by its lack of digital and online retail presence. The Farfetch company, an online sales platform specialising in high-end fashion, says its results for Q1 2020 demonstrate the strength of their model within the luxury industry. 
The e-commerce platform also favours its retail partners. Harrods, for example, which has chosen Farfetch as its e-commerce partner with the launch of Harrods.com by Farfetch Platform Solution in early 2020. Generations Y and Z are the new key targets of the luxury sector and are pushing brands to invest in digital strategies. 
IV. WHAT ARE THE LESSONS OF THIS CRISIS FOR THE LUXURY SECTOR?
The sector had already initiated its digital transformation by adopting e-commerce. Nevertheless, the degree of maturity remains uneven, and there are still brands that rely solely on physical retail to accompany the act of buying by offering an exclusive immersion in their universe. 
How has the luxury sector reacted and how will it have to transform itself to face this unprecedented crisis?
Certainties are shattered 
The first observation is that this crisis has shattered these certainties. The Swiss watch manufacturer Patek Philippe has temporarily agreed to open online sales to its authorised retailers. The House took this decision to cope with the period of crisis that forced it to close all their boutiques and production workshops. The brand's management has described this decision as "exceptional" since it is the first time the House has offered online sales. It remains to be seen whether this experience will motivate the brand to include digital in its sales strategy. 
However, e-Commerce, either directly or via e-Retailers, is not enough for luxury brands. To maintain their identity and stand out, they must continue to innovate and offer unique customer experiences. In this sense, Covid-19 has been a factor of creativity and many digital experiences have been developed, notably thanks to virtual reality and augmented reality. 
For example, in the world of cosmetics, many applications allow the consumer to try products virtually. If these applications were already existing, Covid-19 had a deployment accelerating effect.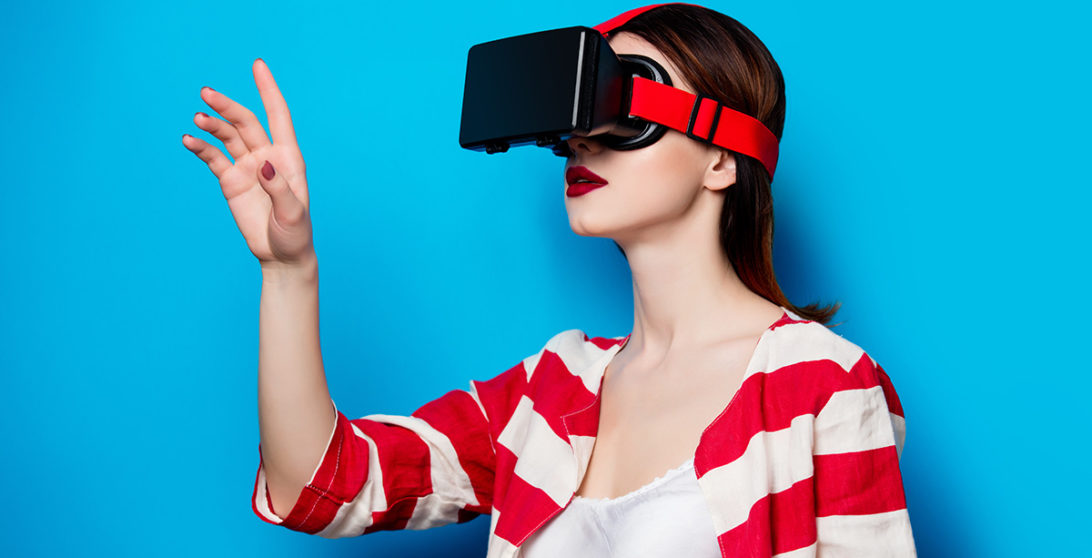 The "Lives Sales" 
Other hybrid and innovative experiments have also emerged. Since May 22nd, Galeries Lafayette has been experimenting with "Exclusive Live Shopping", a unique shopping experience that puts the consumer at home in touch with an advisor physically present at the point of sale. The offer includes 120 luxury and premium fashion and cosmetics brands (Balenciaga, Jacquemus, Maje, Bonton, Dior, Sisley, Diptyque, Fresh or Nars…). Purchases are then available either through Click & collect or home delivery. 
In China, in 2019 "Live Sales" – filmed sales – exploded. Live-stream e-commerce grew by 71%. Just over 60,000 live sales have brought together 400 million users on Taobao (80% market share in live sales). This phenomenon has been accelerating since the beginning of 2020.  
The brutal stop of Chinese tourism 
Another collateral effect of Covid-19 is the brutal stop of tourism, especially Chinese tourism. The sector will face a sudden drop in demand from Chinese consumers keen to buy luxury products during their travels. According to the MAD study, luxury brands will be confronted to two effects: 
The 

relocation of Chinese consumers to China

, which will be accompanied by an acceleration of the market share

s

 of the Chinese domestic market in the global luxury sector from 8% to 22.5% (~€60 billion) around 2022.

 

A 

development of consumption in medium-sized cities

 (283 cities in China), with consequences on the deployment of physical shops and e-Commerce logistics.

 
Refocusing on local consumers 
Brands will have to turn to local consumers to try to compensate for this drop in income. The success of such a challenge depends on knowing the customers intimately. 
And digital, beyond e-commerce, is the tool that gives brands the ability to know their customers and send them personalised messages. 
From this perspective, L'Oréal is ahead, unlike many brands that have been slow to make the leap into digital in previous years and are now paying for it. "If used properly, digital makes the shopping experience easier and facilitates sales. During the downturn, L'Oréal Luxe, with its extremely strong digital presence, has withstood the crisis better than other competitors", says Jean Révis (founder of Madnetwork). 
CONCLUSION
With global lockdown and the closure of brick-and-mortar store, the luxury sector has had to reassess its certainties and development strategies.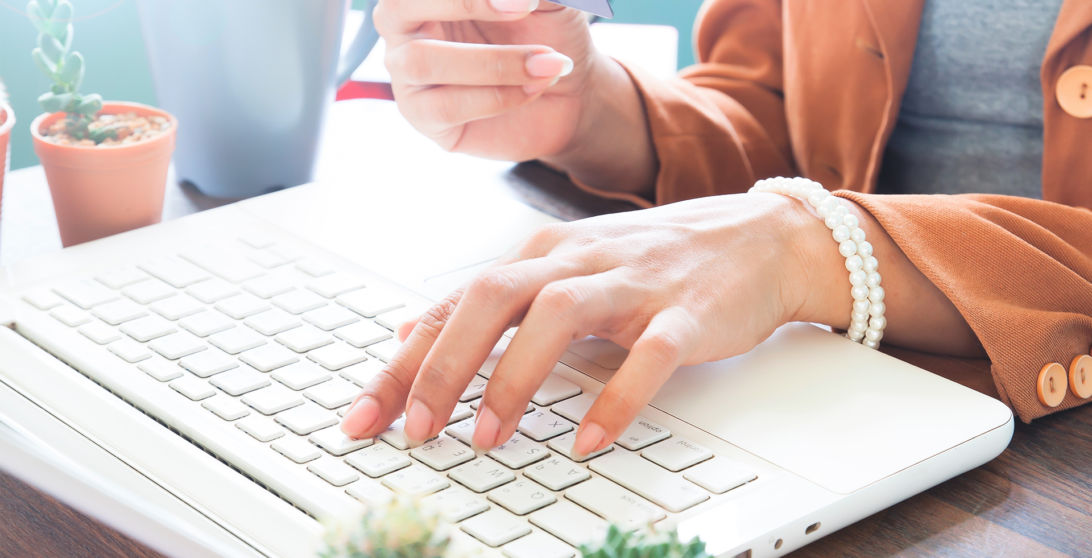 While an obvious initial response was the deployment of e-Commerce, either directly or via e-Retailers, the second step concerns the activation of the many digital levers, either through innovative customer journeys or through the necessary implementation of solid CRMs. 
Even if this strategy can be costly and difficult to deploy, it is essential, particularly for luxury houses or brands that have managed to emerge from the game and the geographical reorientation of global demand, particularly in China. 
Given the Chinese appetite for Digital (social networks, e-Commerce, innovation), we can expect to see the rise of new trends and new consumption habits that luxury brands will have to adopt. 
With the risk of a second wave, they have little time left to catch up for some, or to continue to innovate for others, such as Louis Vuitton, the first luxury brand to join Little Red Book, (Xiaohongshu) the most popular social-commerce platform in China. 
You have a project?