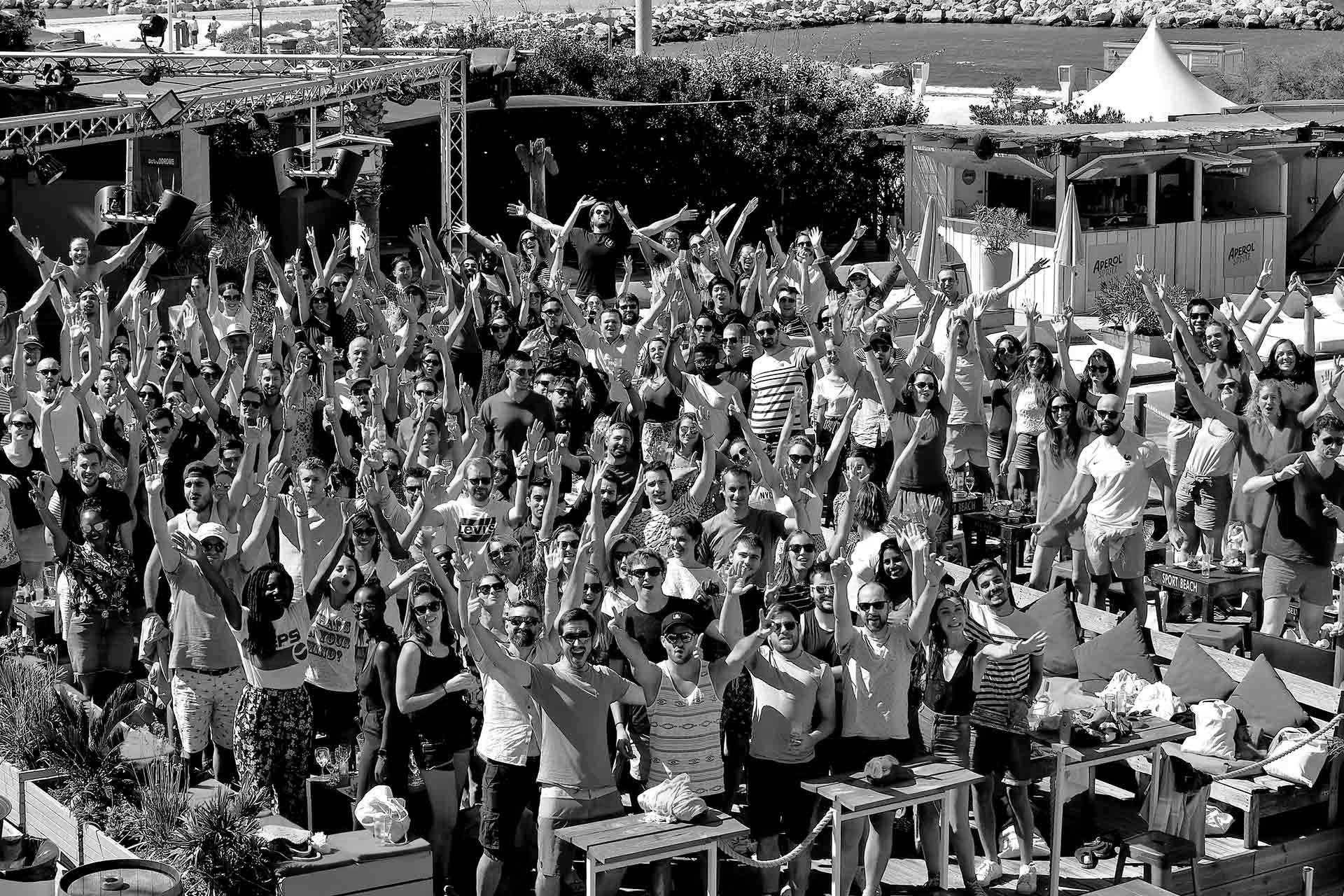 Adone Inside
More than a consulting firm, Adone offers internal programs which represent the fundamentals of our corporate culture (conviviality, solidarity and well-being). Our company is improving day after day, thanks to the initiatives of our collaborators from Paris, Geneva and Milan. Don't wait any longer to discover Adone Inside!
AdonEarth
We are committed through AdonEarth to engaging in actions that support the environment and sustainable solutions. Whether it is through a trip abroad, or via local efforts, we encourage our collaborators in their eco-citizen journey.
Read more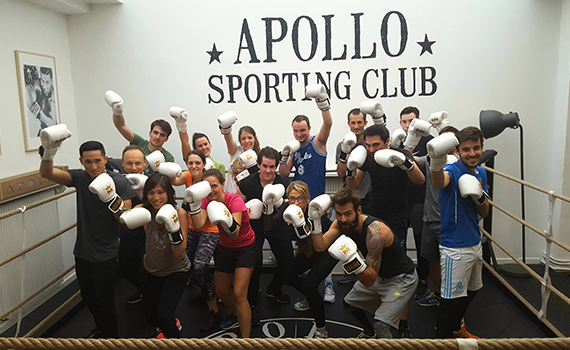 Adone Feel Good
Since 2017, Adone has offered a monthly activity to its collaborators. Boxing, yoga, rowing, sophrology, naturopathy, we offer all kinds of activities. Our program was even awarded the "Sentez-vous Sport" prize by the French Olympic committee!
Read more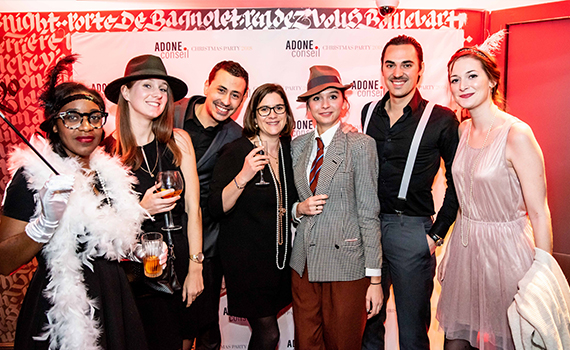 AdonEvents
At Adone, we of course work but we (above all) get together. Afterwork drinks, events, seminars, each year brings great events open to all collaborators. More than a program, AdonEvents is a staple of our firm's culture, based on conviviality and good times.
Read more
"Building together, day after day, the firm we imagine for tomorrow." This is our creed, as we are convinced that it is by enhancing our employees' initiatives that we will grow. Find out below five examples of projects carried by Adonians.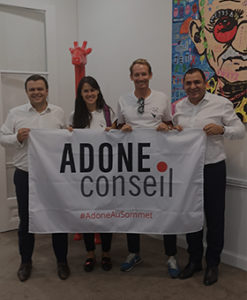 Climbing mont Blanc
Great athlete and lover of challenges, one of our own has had a dream forever: climbing the Mont Blanc. He submitted his project internally, which was approved with great enthousiasm. "Sharing is caring", so two Adonians embarked on this journey to tackle the highest peak in western Europe.
A true athletic challenge:
Three days of preparation: an introduction to the climbing techniques, first steps on a glacier and climbing the first peak.
Second leg of the climb: the first leg goes until the Tête Rousse shelter, then the climbers follow the trail to the peak of the Mont Blanc.
Our two collaborators came back grown from this experience. They developped their team spirit and went beyond their physical abilities.
| | |
| --- | --- |
| Getting acquainted with the crampons and the ice ax on Tour's glacier | Climbing La Petite Fourche the 11,550 feet high mountaintop |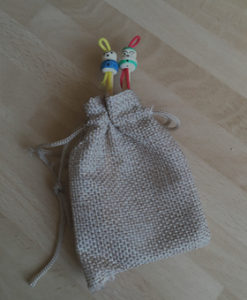 Adone Green Challenge
To grow our AdonEarth program, a program that supports collaborators who wish to go on a humanitarian or ecological journey aorund the world, one of our collaborators suggested we also focus on local efforts. We have thus launched the first edition of the Adone Green Challenge. With every eco-friendly action shared on our internal social media platform, 10€ is donated to an environmental organization.
Some "green" examples:
Growing their own fruits/vegetables
Making their own deodorant
Cleaning their house without any chemical products
Biking or taking public transportation
Thanks to their involvement, our collaborators were able to raise 2000€. This challenge was the first step into taking local actions, on top of the international ones.
| | |
| --- | --- |
| A set of reusable cutlery | Making reusable facial cleansing cloths |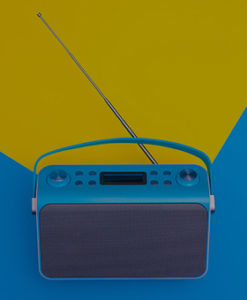 Adone Radio
Launched by two collaborators who share a passion for music, Adone Radio offers twice a month a selection on major music streaming platforms:
Collaborative themed playlist: every collaborator can suggest songs linked to the theme of the month (Girl Power, Shame List, No Lyrics…)
The cover person playlist: every month, two collaborators answer 10 questions to present themselves…in music ! This allows the people being interviewed to share their musical taste with other Adonians.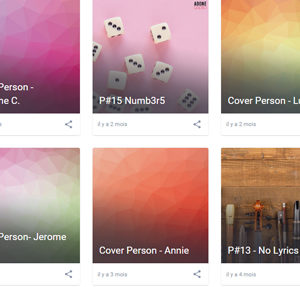 Adone Radio's playlist on Soundsgood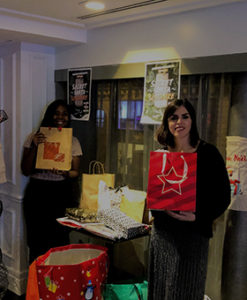 Christmas in solidarity
For the past few years, Adone has been organizing a Secret Santa for its Christmas party to keep the Adone spirit growing. In 2018, two collaborators suggested we organized, on top of the usual Secret Santa, a "solidary Christmas" to support the organization "Aurore – Halte Femmes" that offers shelter to between 80 and 130 women living in precarious situations.
To participate, one simply had to make a donation (sanitary products, warm clothes, etc) at the booth set up for the event. The event was such a success that it is now part of the annual Christmas party. See you next december for a new installment, with another organization this time !
| | |
| --- | --- |
| Adonians' donations for the association | Two of our Adonians with the association's team members |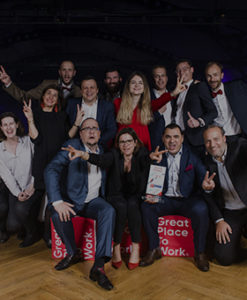 Great Place to Work ranking
In 2016, one of our collaborators who wanted to shine a light on the internal activities of the firm had the idea of entering the French "Great Place to Work" competition. The results were out in 2017. Ever since, we have been putting in place actions to improve the quality of life for all of our collaborators at the firm. Our efforts paid off, we are now in 2nd position !
A few examples of the actions put in place following our first time entering the competition:
Moving to bigger offices to ensure that our collaborators were working in an enjoyable environment with high quality equipment
The "smiley mood" which indicates the mood of our collaborators. It allows them to express themselves, to let us know that everything is OK or to suggest improvement points
Roundtables, which happen monthly and allow hands-on management by giving our collaborators the chance to ask any question to the board.
| | |
| --- | --- |
| Associates on stage during the Great Place To Work ceremony | Great Place To Work trophy |
A FEW

Pictures of Adone